Sigma male
Jump to navigation
Jump to search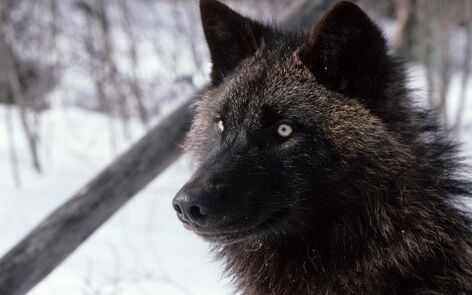 A sigma male is an introverted, "lone-wolf" analog to the alpha male in the proposed human dominance hierarchy. The alt-right author and former "game" blogger, Vox Day, developed the concept as part of his broader taxonomy of the male socio-sexual hierarchy.[1] The sigma idea was his attempt at correcting what he viewed as a shortfall in the conventional PUA description of the type of man at the top of this proposed hierarchy.
Vox Day likely chose the term sigma to describe this particular purported male "rank" as, in statistics, the lower-case modern Greek letter sigma denotes deviations from the norm. Sigma males are portrayed by Vox Day as essentially representing dark horses, men who flout the rules of the "game" and win at it regardless.
In his blog posts, Day describes sigma males variously as being "charming psychopaths," "high functioning omega males," and "men who sit outside the hierarchy but are effortlessly at the top of it when they can be bothered to engage with it," whose primary defining characteristics are outsized egos combined with "indifference to the social hierarchy and its rules."[2][3]
Vox Day frequently resorts to movie metaphors to describe the different ranks of male. In line with this general tendency, a reader of his blog presented Neo from The Matrix, Han Solo, and many of Clint Eastwood's various film characters as representing archetypal sigma males.[4] Sigma males are further described by Day as being typically talented, highly intelligent, extraordinarily driven but also prone to unusual behavior (which apparently only serves to increase their attractiveness). Sigma males are claimed to be very attractive to most women. He further states they are prone to antagonistic social relations with Alpha males.[5] They are said to be the only "type" of men who do not respect the Alpha's high social rank, as a matter of course. Coolness is also claimed by Day to be a typical characteristic of sigma males.
The concept of the sigma male has inevitably invited widespread ridicule from certain sections of the media. This criticism generally takes the form of snark and implying that people who proclaim to be sigma males (such as Day himself) are really losers posing as brooding loners.[6] Others have poo-pooed the idea that men form themselves into distinct and recognizable dominance hierarchies at all. This line of argumentation often focuses on the fact that the terminology used was drawn from debunked research on the social organization of Wolf families as a counter-argument to broad conceptualizations of a unified human dominance hierarchy.[7] It is also common among critics to deride the concept as essentially representing a pseudo-scientific modernized form of astrology designed to inflate the egos of certain conceited males who buy into redpill descriptions of the dating market. Day has responded, predictably, by dubbing his critics as "gamma males" and stating that his definition of the term is centered around "predictive models based on observable male behavioral patterns." He provides examples of historical and literary descriptions of the behavioral pattern as further evidence of its legitimacy.[8][9]
Since Day's coinage of the term in 2010, the theory eventually became the basis for a series of internet memes, likely after a Youtube video that described sigma males as "the rarest male type" went viral in early 2021.[10] These memes typically take the form of video clips ironically satirizing both the sigma male concept and the kind of "redpilled" motivation memes promoting "hustling and grinding" one finds on social media websites such as Instagram. They generally contain humorous video clips of men behaving in an outrageous or psychopathic manner combined with text descriptions of supposed "sigma male rules," with the Sergio Valentino track "Drive Forever" often functioning as the background music to these brief clips.[11]