It's over
Jump to navigation
Jump to search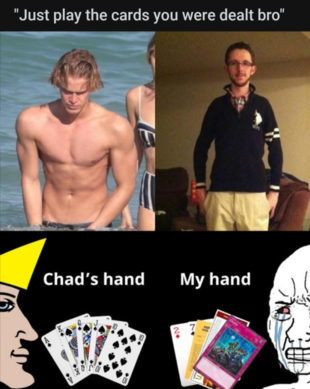 It's over is an expression widely used in the incelosphere to indicate hopelessness, primally when one comes to terms with a negative characteristic about them that they can't change is to blame for their inceldom.
A common formulation is "It's over for _____-cels" with the blank being filled in with whatever kind of incel is being referenced.
HeedandSucceed may be responsible for the usage of the term in incel forums. Although, the general defeatist sentiment with regards to inceldom can even be found in movies made prior to incel forums becoming well known, for example in Extension du domaine de la lutte in this scene.
The expression is sometimes expressed as "IT'S OGRE". This version may be a reference to how Shrek was discriminated against due to his ugly face.
Another version which express the same feeling is "It never began" or "It never even began".
The French expression for "it's over" would be "tu l'as dans l'os" (literally, "you have it in the bone," a reference to how Frenchcels get screwed over by just a few millimeters of bone).