Visit Gandy
Jump to navigation
Jump to search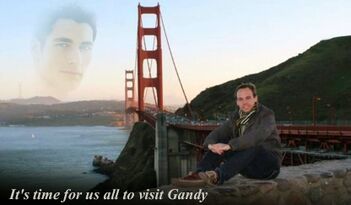 "Visit Gandy" is an expression which originated from the PSL forums to express that it is time to go kill yourself. PSL forums worship David Gandy, a model, as being the ideal chad and having the ideal masculine features. The expression is usually used as "time to visit Gandy".
This article is a stub
. It has potential and can be improved. You can help by writing and adding images (please read the
editing rules
).