St. Blackops2cel
Jump to navigation
Jump to search
Blackops2cel or St. Blackops2cel is a truecel and the most notable incelebrity.
He is a really awesome dude, someone who uglycels and trucels like to identify with. That's because truecels and uglycels feel that St. Blackops2cel is sufficiently ugly enough to make normies understand that bluepilled advice does not work for the uglycel/truecel. The animal equivalent of Blackops2cel is the Blue Manakin an animal whose male members bear a lot of resemblance to the human incel community. Normies think that if he and most incels take at least 3 showers and 2 haircuts a day, they will magically become good looking.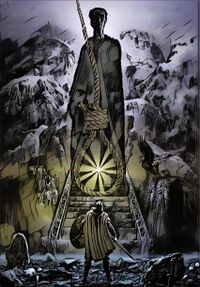 Later, in late 2018, Blackops2cel's Facebook profile was discovered by a random 4chan user and his latest public pics were posted to 4chan. Blackops2cels looks had improved a bit due to better clothing, head hair, and black beard dye and smiling. Both his name (undisclosed for privacys sake) and his home country (turns out it's probably France and not one of the Balkan ones) were later leaked. On one of his photos he squintmaxxed.
Blackops2cel is also referred to as:
Almighty
Deity
Hero
His Excellency
His Highness
King of Kings
Lord of Lords
Savior
Son of God
Son of Man
The Lord
The Redeemer
The Savior