Hulseyism
Jump to navigation
Jump to search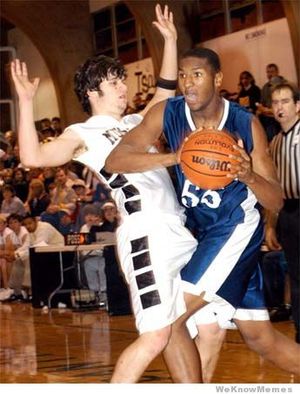 Hulseyism is means prolonged erections, possibly occuring at the most inopportune moments, such as family gatherings and public speeches. Some incels have proposed this to be a potential side-effect of inceldom, but there is no clear evidence for this.
What makes hulseyism differ from other awkward NRB's (no reason boners) is that hulseyism means your permaboner seems to be reluctant to go away. Even when embarrassment has reached boiling point, it is still pointing up at the sky as if tenaciously attempting to peek over a crowd at a concert to see their favorite celebrity. Hulseyists with pale skin are often red-faced, because they feel mortified at the fact that their mooseknuckle (aka manbulge) is constantly visible.
Hulseyism is a popular theme in jelqmaxxing circles, who claim that having being a hulseyist likely leads to having a larger penis due to the side-effects that suggests lengthy erections leads to the growth of of penile tissue.[1][2][3]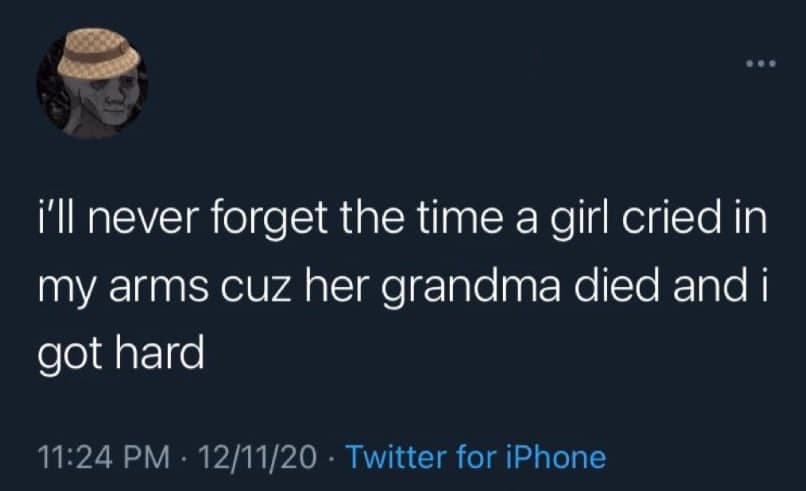 ↑

Datta, Nand S. (1977-05-01). "Megalophallus in Sickle Cell Disease". The Journal of Urology. 117 (5): 672–673. doi:10.1016/S0022-5347(17)58582-1.

↑

Kassim, A. A; Umans, H; Nagel, R. L; Fabry, M. E (2000-09-01). "Megalophallus as a sequela of priapism in sickle cell anemia: use of blood oxygen level-dependent magnetic resonance imaging". Urology. 56 (3): 509. doi:10.1016/S0090-4295(00)00651-8.

↑

Kattan, S; Seyam, Rm; Al-Ghamdi, D (2004-11-01). "Reduction Phalloplasty and Penile Prosthesis Implantation in a Case of Megalophallus as a Consequence of Neglected Priapism". The Journal of Sexual Medicine. 1: 142–142. doi:10.1111/j.1743-6109.2004.04058_1.x. ISSN 1743-6109