Empathy gap
Jump to navigation
Jump to search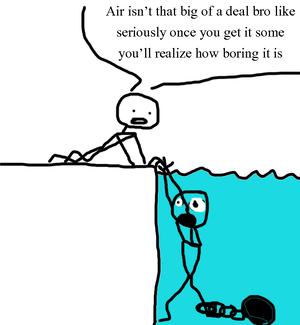 The empathy gap refers to the cognitive bias which consists in a tendency to ignore or underestimate the influence of current visceral drives, mental states and personal circumstances on preferences and behavior, leading to a failure to empathize with others or with one's own future or past self. For example, when one is not hungry, one might fail to predict one's own buying decisions when hungry.[1][2]
The empathy gap can be considered as the main cause as to why some normies or non-incels sometimes completely deny the existence of involuntary celibacy, or indulge in anti-incel or incelphobic behaviors. Numerous incels feel that those outside of the incel community are unable to understand their problems; the same is true the other way, as incels are often unable to understand the problems normies face.
Despite the fact the human brain reacts to rejection in the same manner as physical pain,[3] the human brain has no part designed for empathy toward social pain (pain due to social rejection). The human brain only has one for physical empathy.[4]