Virgin vs. Chad
Jump to navigation
Jump to search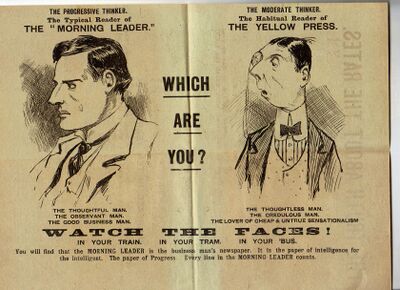 Virgin vs. Chad is a meme which originally juxtaposed the extent of confidence a man gains from dominant physical statue and good looks (Chad) compared to men who lack this (virgin). The initial meme compared the walking style of men making their way through a crowd. Hencefoth, Chad is depicted as walking sideways (with great charisma).
The meme originated from /r9k/ as a way to depict the alleged way virgins walk which would make them easily identifiable by normies, the so called "virgin walk".
Whatever the original intentions of the first memes were, however, the meme is now usually used to identify anything deemed negative as "incel", and anything deemed positive as "Chad". This could be referencing something as trivial as preferences in writing utensils[1] to preferences in media[2] to educational success.[3] These virgin vs. chad memes are posted on Twitter and Facebook at rate of at least 10 memes per hour.[4] The memes are posted far more on non-incelospherian sites nowadays. Therefore the meme is usually now anti-incel in practice.
Obviously not wanting to be incel is not anti-incel in a way that is bad, but continuously associating inceldom with everthing possibly negative is just appealing to people's prejudices about incels, and therefore anti-incel in a way that is ultimately harmful to incels. For example if there was a meme about the "cancer patient vs. the healthy millennial", and people repurposed it to constantly refer to anything associated with cancer patients as bad, the cancer survivor community would see it as not just associating cancer with bad things, but cancer patients as well, and would probably complain.