Poorcel
Jump to navigation
Jump to search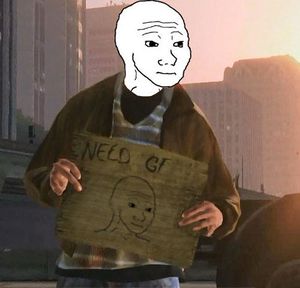 A poorcel is someone whose poverty has been a major factor behind their inceldom. One study found that women are 1000 times pickier on the issue of a potential partner's wealth than men.[1] Women's choosiness about men's resources may have evolved from their weaker stature and inability to survive on their own in the ancestral human environment.[2]
In the 1800s, Punch Magazine (a satirical outlet) identified poverty as one of the primary reasons for inceldom.[3]

One interesting conclusion of the study below is that it doesn't really seem to matter if one makes $1 per year or $20k per year in the dating scene. All those men have it hard. The main differences in mating success vis-a-vis money emerge in the 50k-100k range.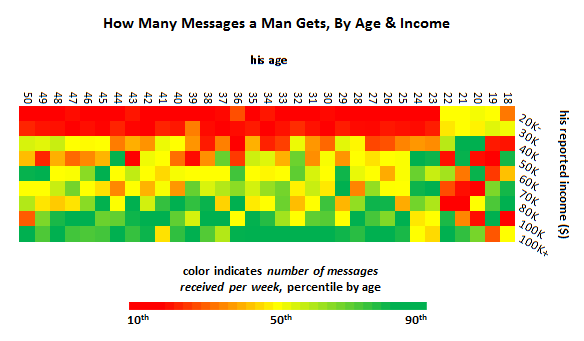 A US longitudinal study found that the low income men were the most likely childless, while there existed a positive association between greater income in men and the likelihood of having children. Personal income was however, negatively associated with the number of offspring for women, likely (in part) due to women's desire for economically hypergamous relationships.[5] The authors of the study concluded: "If female (and not male) choice determines who fathers children, then it appears that women in the U.S., as do women in other countries, are more likely to choose higher income men as the fathers of their children."
The following are a few factors pertaining to poorness that may hinder a man's chances in the love department:
he's too broke to afford a date
his poorness makes him self-conscious around women
he can only attract conservative women, but these women require marriage - something he can't afford
he's too broke to go out
he's too broke to afford nightclub entry fees
he's too broke to rent his own apartment, which would aid in finding a spouse
he's too broke to afford drinks etc.
he's too broke to afford decent clothes
Popular attitude toward poor men
[
edit
|
edit source
]
Origin & race
Religion
Disease & mental
Looks
Sex
Job
Misc.