Cutecel
Jump to navigation
Jump to search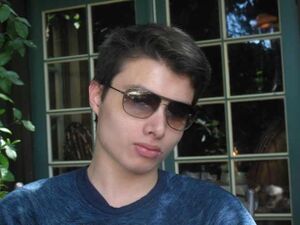 A cutecel is someone who is cute looking, but cannot find a partner. Male cutecels sometimes had positive female attention in their teenage years, but women found them too feminine after around age 18. A cutecel tends to be near the bottom of male social hierarchies.
Male cutecels are usually unintentionally androgynous, angry, and sad. Their hyper-feminine appearance is often a turn-off to women after their teenage years.[1] Some cutecels are also short, just shy, have autism, or body image issues. Even beautiful mid-20s cutecels may only rarely get attention on dating apps. Cutecels have faces so feminine their ranking on the decile chart may not necessarily reflect their social and romantic success. People generally treat them like unimportant males.
"
"
"he's not...
ugly
though"
The male cutecel often has a feminine "cute" childish face with large round eyes (not hunter-eyes), and has sometimes even a high voice.
Well-known incel categories