Transcel
Jump to navigation
Jump to search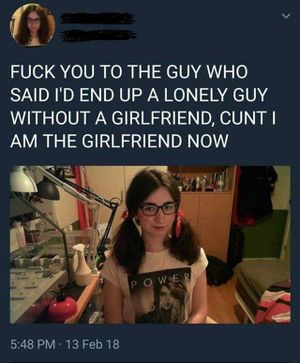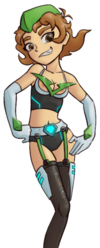 A transcel is a transgender person who is experiencing the state of inceldom. Transceldom is not necessarily a result of nonredamancy. It can be a temporary condition during the gender transitioning stage which can include a female to male transgender man getting a phalloplasty, or a male to female transgender woman getting a vaginoplasty.
Transcels are almost always poorly-passing male to female, or passing female to male.
However, for passing transgender people, especially transgender women, it is almost impossible to be incels, as there exists a fetish for transgender people, especially transgender women .
Chris Chan is a well known transcel.
Many transgender people claim incels can "just transition" and "date female chasers", but this isn't the case and would never work in reality.
The traditional term "transvestite" references dressing in clothing stereotypical of a different sex, but does not comment on personal identity.
The newer term "transgender" references identifying more with gender norms of a different sex than the one established at ones birth, but does not comment on what clothing is worn.
Transcels will sometimes refer to themselves as trooncels, often jokingly.
Well-known incel categories