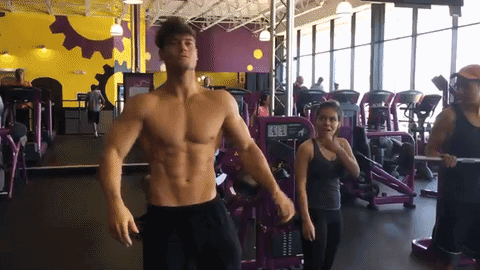 Mogging (a verbification and apheresis of the acronym AMOG for alpha male of the group) is the act of dominating another person. A person who mogs others is called a mogger. A person who gets mogged is a moggee or mog-victim.
The term originated in the PUA community, who commonly advocated mogging other men as an effective tactic to attract women. It is typically used to describe a man (though the term is often incorrectly used in a gender-neutral fashion) who is more sexually attractive overall than another person. Especially when this higher sexual attractiveness threatens the mog victim's chance of becoming a reproductive success or related self-confidence. This type of dominance display is common among animal species that organize themselves into dominance hierarchies, often taking the form of displaying relatively high sexual dimorphism.
The most cringe-worthy forms of mogging occur when it happens to particularly low-status individuals. Since the terms inceldom and femceldom are umbrella terms, there are many ways through which moggees get mogged, such as having a disability (a disabledcel) next to a non-disabled person, having cognitive issues (a mentalcel) next to a neurotypical person, etc.