ItsOVER
Jump to navigation
Jump to search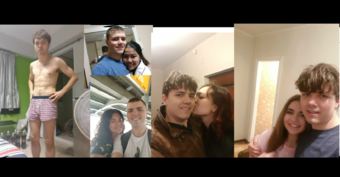 ItsOVER is a framelet incel from United Kingdom and slayer in Thailand, Vietnam, Ukraine and Colombia. HE is 170 cm tall and about 53 kg.
He could not get sex or even any Tinder matches in the UK, but had sex with 30+ women in Thailand and has several children,[1] several women in Russia and Ukraine.[2] He also slayed at least 4 girls in Vietnam. His experience proves the JBW Theory and SEAmaxxing . He is also non-NT and was a NEET in UK, but it proved to be of no concern in SEA. He also took out a student loan in UK without the intent to pay it back and used this money for his adventures.
He is a former incels.is and looksmax.me user.